Take a tour inside Lake Rescue Chalet!
Living Spaces
The chalet has two open kitchen/living/dining areas. You will find a gas fireplace and large-screen smart TV on each level, connected by a wrought-iron spiral staircase, offering togetherness but also privacy.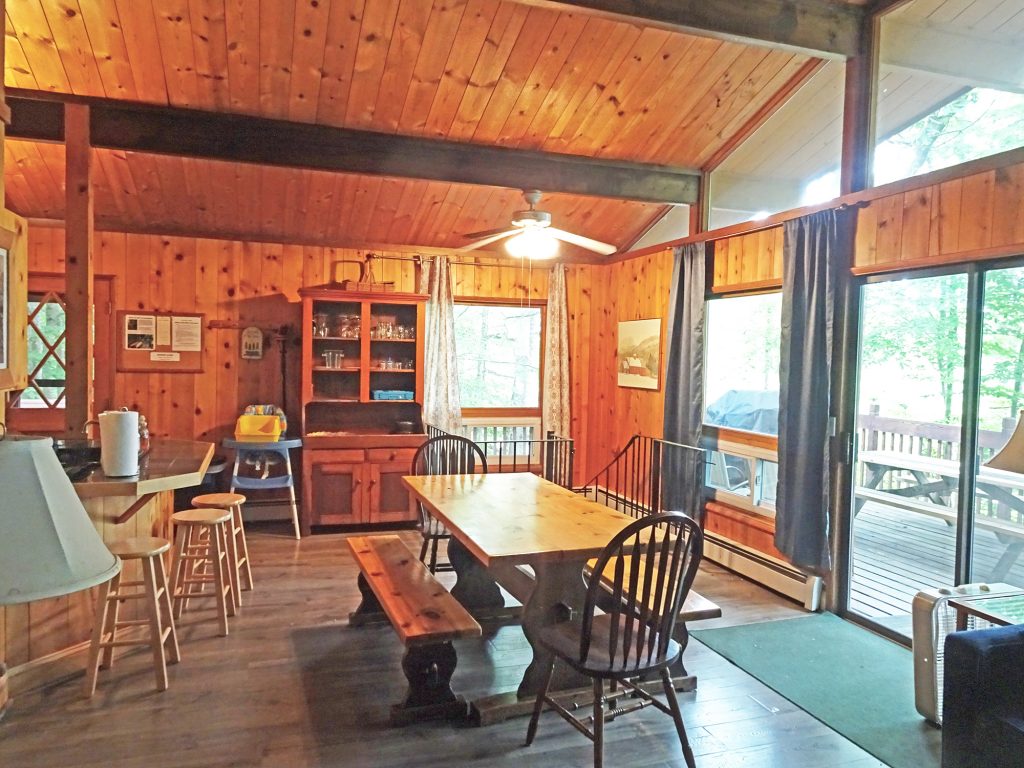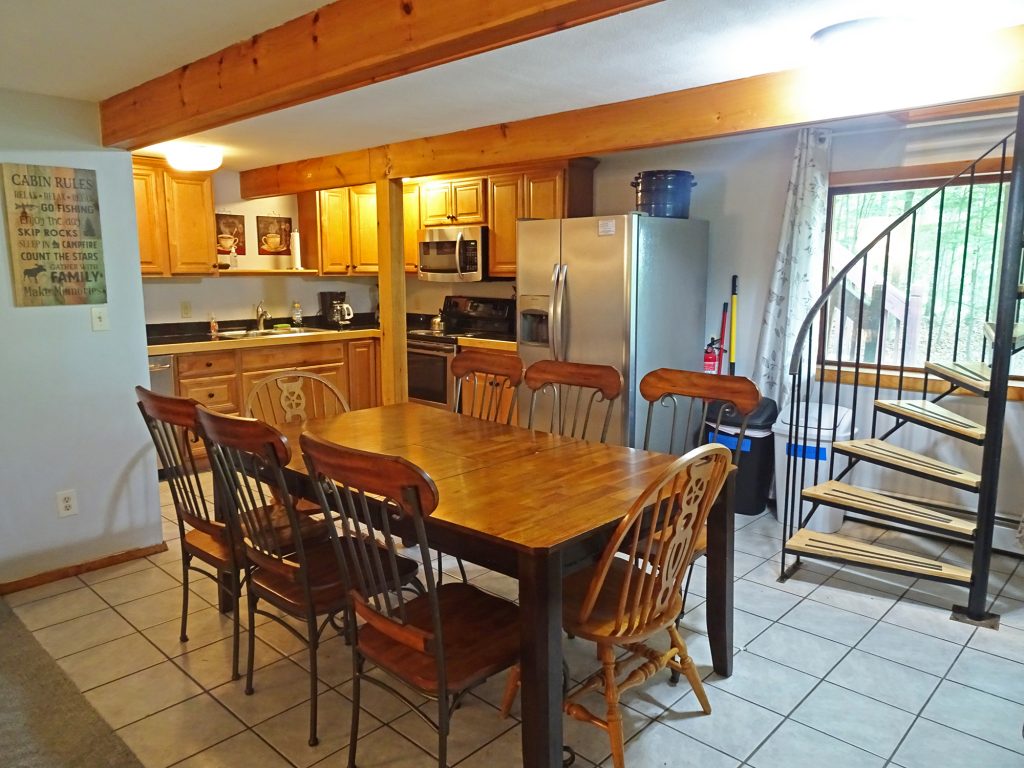 Kitchens
The two recently renovated kitchens have stainless steel appliances and granite tile countertops. The cabinets are fully outfitted with pots and pans, and you'll find microwaves, toasters, coffee makers, and a blender. Just bring your food and start cooking!
6 Bedrooms
The chalet sleeps 16 people on two levels – two in each bedroom, and two in each sofabed. There are two master bedrooms and three smaller bedrooms which have queen or double beds. The sixth bedroom has bunk beds. The house also has two pack 'n' plays with sheets.
Bathrooms
The house has two new, modern bathrooms, one with a shower and the other with a full bathtub.
The two levels have matching floor plans. The downstairs also has a stone patio under the deck, not included in this plan.
Floor Plans