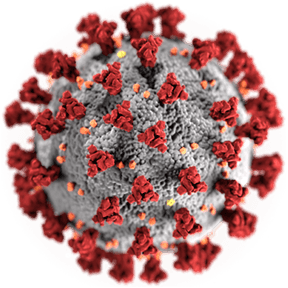 COVID-19 and Lake Rescue Chalet
Although we would like to welcome all guests with open arms, COVID-19 is affecting our ability to do this. We must adhere to the requirements set out by Vermont Gov. Phil Scott in his Be Smart, Stay Safe Executive Order to monitor and respond to the COVID-19 pandemic. There are specific requirements you must adhere to if you want to visit the state of Vermont.
What it means for renters
Currently, the state is requiring a 14-day quarantine – or 7 days followed by a negative COVID-19 test – for all travelers entering Vermont from another state. Travelers are also required to wear masks when out in public.
Vermont's definition of "Quarantine"
Read more about quarantining at the Vermont Department of Health website.
"Quarantine" has a very strict meaning, according to the State of Vermont. It means you must stay at your home or at Lake Rescue Chalet, without leaving the property or engaging in any activities, including taking walks, bicycling, boating, and even grocery shopping. Vermont's Quarantine Chart, below, expands on this information. You can also learn more here.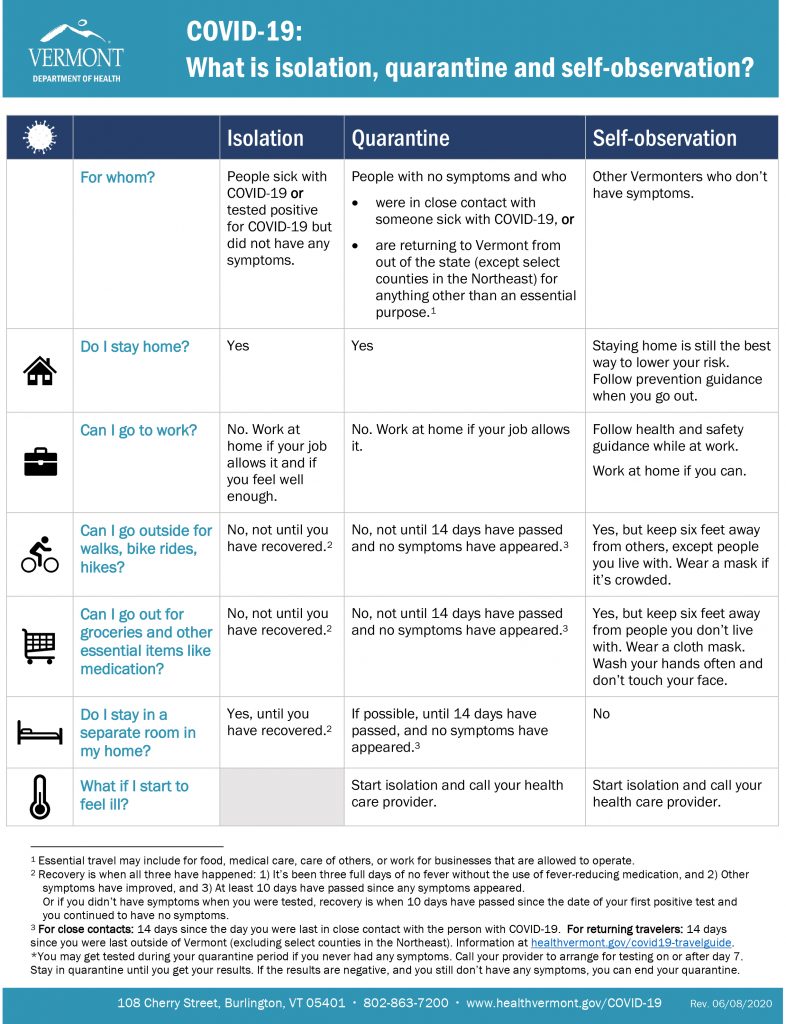 Required Documents
All guests who want to stay in Vermont are currently required to:
Provide a copy of their driver's license. (Please email to lisaokemo@gmail.com)
Sign a CERTIFICATE OF COMPLIANCE TO VERMONT BE SMART, STAY SAFE EXECUTIVE ORDER 01-20, which includes a health questionnaire and attests that you have met the quarantine requirement, have traveled from a county with similar active COVID-19 caseload, or are a Vermonter. accd.vermont.gov (Please email to lisaokemo@gmail.com)
Sign up for daily symptom check reminders at bit.ly/SaraAlert to self-monitor for symptoms for 14 days.
If you think you have COVID-19
If you think you have COVID-19, or one of your guests does, do not come! Cancel your trip without penalty or reschedule.
Get all the details of Vermont Be Smart Be Safe at bit.ly/2UvkyDL.
Our COVID-19 Cleaning Guidelines
We are following AirBnB and the State of Vermont guidelines in cleaning Lake Rescue Chalet to prevent the spread of COVID, as provided by the CDC. AirBnB's guidelines are outlined here.
We are also requiring an extra day between rentals to air out the house. that means there are no back-to-back rentals at Lake Rescue Chalet until the pandemic is over. This may shorten week-long stays during the summer to six days to give our cleaners time to safely clean and sanitize between rentals.