Meet the Owners
Bob Greenawalt and Lisa Hamm-Greenawalt have owned Lake Rescue Chalet for over 20 years. We spent a decade of family summers in the house while our kids went to Farm & Wilderness Camp in Plymouth. We spent many a winter weekend bombing down Okemo's slopes. We have ridden our bikes thousands of miles, hiked the local trails, attended multiple festivals and farmers markets, driven all over the state leaf-peeping, eaten gallons of homemade ice cream, shopped and poked around Vermont's beautifully preserved towns, and boated on all the local lakes.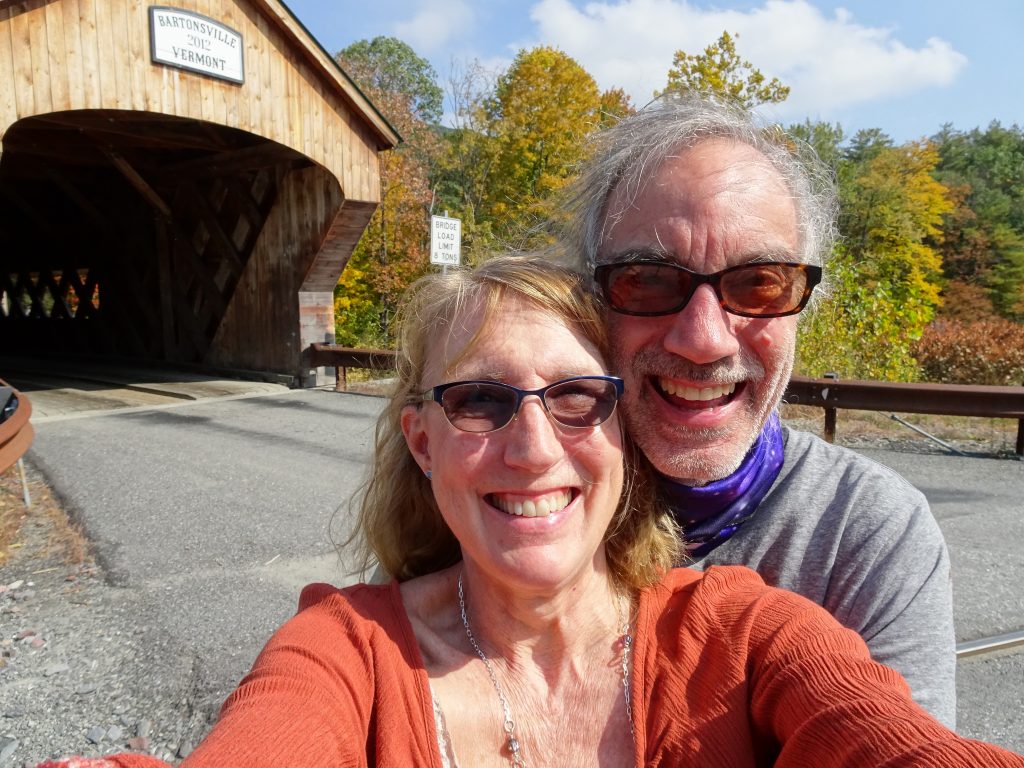 We have also spent countless hours improving, building, painting and upgrading the house so that we could share our beloved home with other families and groups so they, too, could celebrate Vermont.
At this point, both kids are in college, and Bob and Lisa are dividing our time between traveling the world and anchoring at the Lake House. Follow our travel blog, Messy Suitcase!